Product Summary
The ITS640S2 is a smart sense high-side power switch for industrial applications. The ITS640S2 N channel vertical power FET with charge pump, ground referenced CMOS compatible input and diagnostic feedback, proportional sense of load current, monolithically integrated in Smart SIPMOS technology. The ITS640S2 provides embedded protective functions.
Parametrics
ITS640S2 absolute maximum ratings: (1)Supply voltage Vbb: 43 V; (2)Supply voltage for full short circuit protection Tj Start=-40 to +150℃ Vbb: 34 V; (3)VLoadDump = VA + Vs, VA = 13.5V RI2= 2 Ω, RL= 1 Ω, td=200 ms, IN= low or high VLoad dump: 60 V; (4)Load current IL: self-limited; (5)Junction temperature Tj: +150℃; (6)Operating temperature range Ta: -30 to +85℃; (7)Storage temperature range Tstg: -40 to +105℃.
Features
ITS640S2 features: (1)Short circuit protection; (2)Current limitation; (3)Proportional load current sense; (4)CMOS compatible input; (5)Open drain diagnostic output; (6)Fast demagnetization of inductive loads; (7)Undervoltage and overvoltage shutdown with auto-restart and hysteresis; (8)Overload protection; (9)Thermal shutdown; (10)Overvoltage protection including load dump (with external GND-resistor); (11)Reverse battery protection (with external GNDresistor).
Diagrams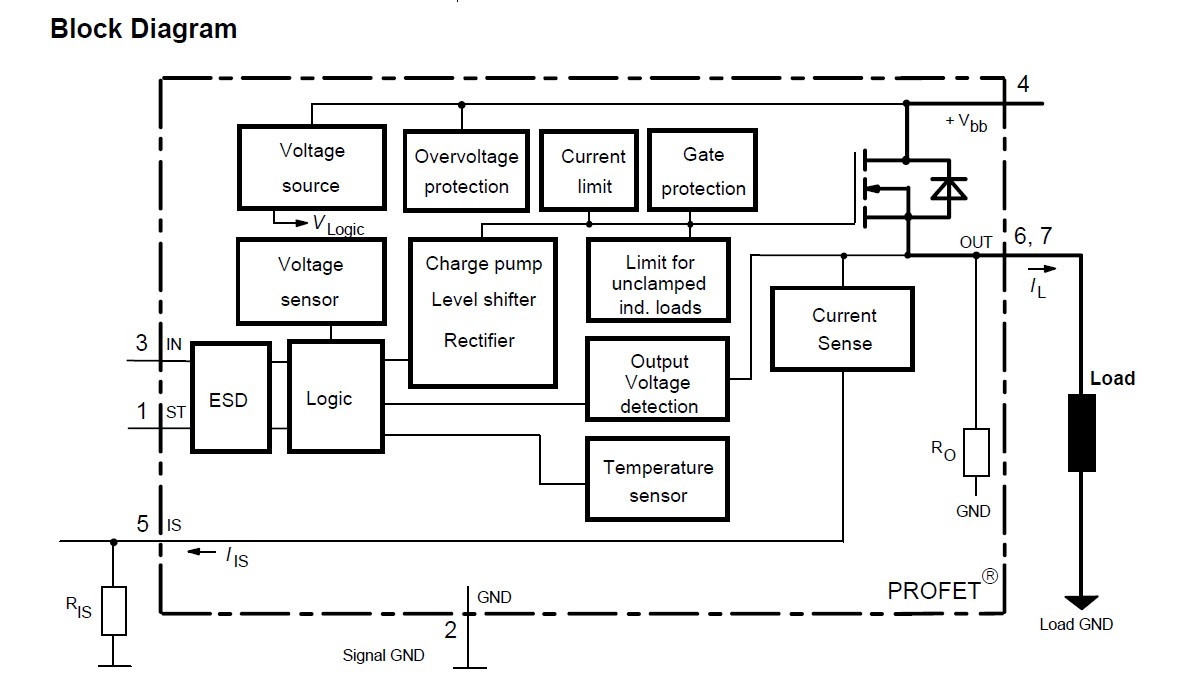 Image
Part No
Mfg
Description
Pricing
(USD)
Quantity

ITS640S2

Infineon Technologies

Power Switch ICs - Power Distribution SMART SENSE HI SIDE PWR SWITCH INDUST AP

Data Sheet



| | |
| --- | --- |
| 0-245: | $1.65 |
| 245-250: | $1.49 |
| 250-500: | $1.33 |
| 500-1000: | $1.13 |


ITS640S2S

Infineon Technologies

Power Switch ICs - Power Distribution Smart Sense Hi-Side PWR Switch 12V 12.6A

Data Sheet



| | |
| --- | --- |
| 0-245: | $1.65 |
| 245-250: | $1.49 |
| 250-500: | $1.33 |
| 500-1000: | $1.13 |