Product Summary
TLE TLE4264G is a 5-V low-drop fixed-voltage regulator in an SOT-223 package. The IC regulates an input voltage VI in the range 5.5 V < VI < 45 V to VQrated = 5.0 V. The maximum output current of the TLE4264G is more than 120 mA. This IC is shortcircuit-proof and features temperature protection that disables the circuit at overtemperature.
Parametrics
TLE4264G absolute maximum ratings: (1)Junction temperature Tj: 150 ℃; (2)Storage temperature Tstg: -50 to 150 ℃; (3)Input voltage VI: 5.5 to 45 V; (4)Junction temperature Tj: -40 to 150 ℃; (5)System-case Rth SC: 25 K/W; (6)Output voltage VQ: -1 to 16 V; (7)Output current IQ: limited internally.
Features
TLE4264G features: (1)Output voltage tolerance ≤ ± 2 %; (2)Low-drop voltage; (3)Very low current consumption; (4)Overtemperature protection; (5)Short-circuit proof; (6)Suitable for use in automotive electronics; (7)Reverse polarity.
Diagrams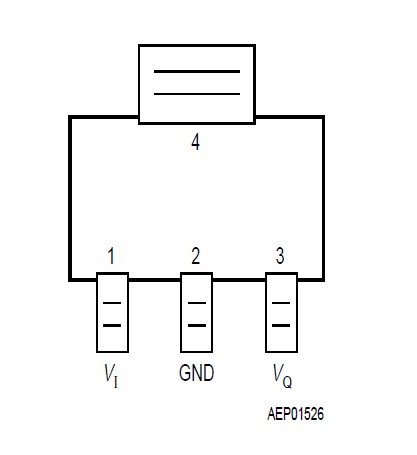 Image
Part No
Mfg
Description
Pricing
(USD)
Quantity

TLE4264G

Infineon Technologies

Low Dropout (LDO) Regulators 5V LW Drop VOLT REGULATOR 200mA

Data Sheet



| | |
| --- | --- |
| 0-1: | $1.01 |
| 1-10: | $0.91 |
| 10-100: | $0.71 |
| 100-250: | $0.56 |


TLE4264GXT

Infineon Technologies

Low Dropout (LDO) Regulators 5-V Low Drop Fixed Voltage Regulator

Data Sheet



| | |
| --- | --- |
| 0-1: | $0.59 |
| 1-10: | $0.53 |
| 10-100: | $0.49 |
| 100-500: | $0.45 |
| 500-1000: | $0.41 |