Product Summary
The STPS30170CG is a high voltage power schottky rectifier. The dual center tab Schottky rectifier STPS30170CG is suited for High Frequency Switch Mode Power Supply.
Parametrics
STPS30170CG absolute maximum ratings: (1)IFSM Surge non repetitive forward current tp = 10ms sinusoidal: 220 A; (2)PARM Repetitive peak avalanche power tp = 1μs Tj = 25 ℃: 10500 W; (3)Tstg Storage temperature range: -65 to + 175 ℃; (4)Tj Maximum operating junction temperature: 175 ℃; (5)dV/dt Critical rate of rise of reverse voltage: 10000 V/μs.
Features
STPS30170CG features: (1)High junction temperature capability; (2)Low leakage current; (3)Good trade off between leakage current and forward voltage drop; (4)Insulated package: TO-220FPAB Insulating voltage: 2000 V DC Capacitance: 45 pF; (5)Avalanche specification.
Diagrams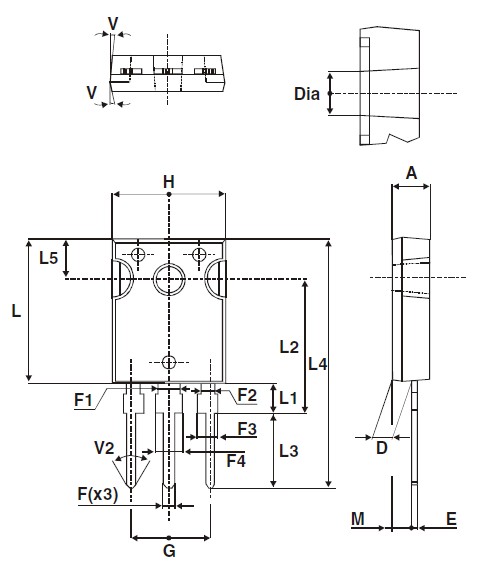 Image
Part No
Mfg
Description
Pricing
(USD)
Quantity

STPS30170CG

STMicroelectronics

Schottky (Diodes & Rectifiers) Hi Vltg Pwr SCHOTTKY RECTIFIER

Data Sheet

Negotiable

STPS30170CG-TR

STMicroelectronics

Schottky (Diodes & Rectifiers) HIGH VOLTAGE POWER SCHOTTKY RECTIFIER

Data Sheet



| | |
| --- | --- |
| 0-1: | $1.22 |
| 1-10: | $0.99 |
| 10-100: | $0.89 |
| 100-250: | $0.79 |