Product Summary
The RURG5060 is an ultrafast diode with soft recovery characteristics (trr< 65ns). It has low forward voltage dropand is of silicon nitride passivated ion-implanted epitaxial planar construction. This RURG5060 is intended for use as a freewheeling/clamping diode and rectifier in a variety of switching power supplies and other power switching applications. The low stored charge and ultrafast recovery with soft of the RURG5060 recovery characteristic minimizes ringing and electrical noise in many power switching circuits, thus reducing power loss in the switching transistors.
Parametrics
RURG5060 absolute maximum ratings: (1)Peak Repetitive Reverse Voltage RRM: 600 V; (2)Working Peak Reverse Voltage RWM: 600 V; (3)DC Blocking Voltage: 600 V; (4)Average Rectified Forward Current IF(AV): (TC= 102℃): 50 A; (5)Repetitive Peak Surge Current IFRM(Square Wave, 20kHz): 100 A; (6)Nonrepetitive Peak Surge Current IFSM(Halfwave, 1 Phase,60Hz): 500 A; (7)Maximum Power Dissipation PD: 150 W; (8)Avalanche Energy EAVL: 40 mJ; (9)Operating and Storage Temperature TSTG TJ: -65 to 175℃.
Features
RURG5060 features: (1)Ultrafast with Soft Recovery <65ns; (2)Operating Temperature 175℃; (3)Reverse Voltage 600V; (4)Avalanche Energy Rated; (5)Planar Construction.
Diagrams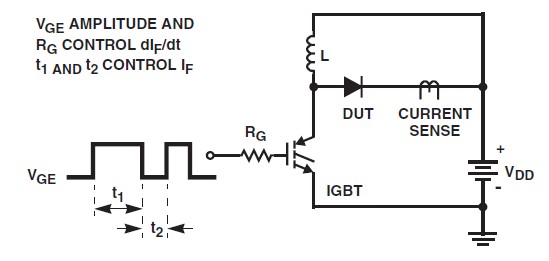 Image
Part No
Mfg
Description
Pricing
(USD)
Quantity

RURG5060

Fairchild Semiconductor

Rectifiers TO-247 Ultra Fast

Data Sheet



| | |
| --- | --- |
| 0-1: | $2.20 |
| 1-25: | $1.98 |
| 25-100: | $1.80 |
| 100-250: | $1.63 |


RURG5060_Q

Fairchild Semiconductor

Rectifiers TO-247 Ultra Fast

Data Sheet

Negotiable